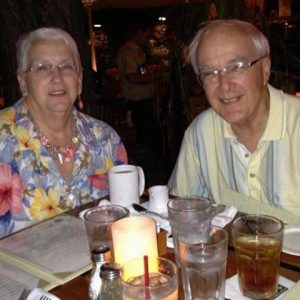 Introduction
I want to advise you about internet scams and frauds and how they work. This is what happened to us several years ago.  The name of the individuals or companies is not so much of a concern as the pattern and method of the scammers.  The actual individuals and companies are probably no longer on the scene, so only their methods will be discussed.
Several years ago when I retired from Wake Island Flight Operations and moved to the western part of the United States.  I wanted to make some extra income, so I was looking on the Internet,  as many of you do.
I found an ad online that said, "Make a Good Living by Entering Data for E-Bay".  Naturally, this sounded interesting.  There was a long story about this single mom, let's call her  Barbara,  who had been laid off from work and was down to her last few $$.  She and her child were to be evicted from their apartment within a few days.
Then she found this "wonder company" online and was offered a great opportunity as they were just starting their business and she could get in on the ground floor.
She gave them her last few $$ and nearly over-nite she started making a fabulous income.  Now, out of the kindness of her heart, she wanted to share this great opportunity with the world.  Maybe you have seen one of these ads?
All you had to do was to fill out a form online for companies that wanted to sell products on  E-Bay, but the company was too busy to hire someone to do the paperwork.   She gave a wonderful line of a payment schedule, $7 or so for every form you filled out and it only took 20 minutes or so to fill this form out and bingo, you made $7.
So you could make $15-20 or so an hour, more if you were a good typist.  Thus you could make $175-200 a day!  You had the "work-at-home" benefit, no commuting, no office expenses (wardrobe), and other expenses.
So she said, "Just fill out the following form along with $175 for admin fees and we will send you the manuals and instructions on how to get involved in this wonderful business".
I fell for this scheme and did as requested.  Nothing came in the mail but someone did call as a follow-up.  I asked, where were the manuals?   The person from the "wonder company" said "Oh, we have something much better.  We will teach you how to sell on E-Bay for only $499 for 5 lessons."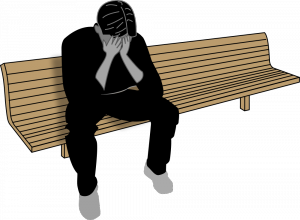 I was a first-class sucker.  So I bit again and got whacked.  After a few lessons, they came back. with "Now to really accelerate your learning we will give you some "personal coaching" for only $1,499.  This went on for quite a while, these "up-sales" were something  I didn't know anything about, that is, this type of scheming.
I got to thinking,  I don't see very many if any large corporations or companies selling directly on eBay.  They sell their products thru individuals,  sometimes via wholesalers and drop shippers.
So they certainly didn't need the "clerk-typist" as they advertised in the original ad.  That was all I really wanted was just to make some extra $$.  Instead I lost several thousand dollars.
Every so often, I would get a call from someone from another "training company" that would bad-mouth the company I was with and offer a far superior product at a cost of course.
I did learn how to sell on E-Bay but made virtually no $$ because just learning how to fill out a form doesn't make money.  Besides I found out I could have learned all this from eBay and saved a lot of money.
Legitimate Online Home Business
Fortunately, I finally found an honest, legitimate home business.  I would not recommend any business that I did not believe in or if I thought it might cheat you.  The name of the company I am now with is Wealthy Affiliate.
They are not a company that pays you for work done.  They are one of the finest affiliate training companies out there.  Will you make a lot of money?   It is very possible!  Only if you are patient and work hard at it.  My wife and I have been with WA for over 7 years now and we do not regret one moment of this experience.
If you want to work at home and make money online you will need a website.  It is very difficult or almost impossible to earn anything online without a website.  Besides a website, you need to have a passion or niche for something.
What is it that you are interested in,  is it golf, hunting, fishing and outdoor activities, child care, health-related issues, aviation, women's make-up, autos,  artistic interests, financial advising, personal development, etc.?
Whatever your "passion or interest" in life, it will be something you would enjoy doing while earning a living.
Instead of promoting products on your websites such as soap, cleaning products, vitamins, juices, and other non-interests, you would be promoting what you love.
Online affiliate marketing is simply affiliating with a "parent" company such as Amazon.con, Target even Walmart.  There are thousands of companies that will affiliate with you.
You do the "advertising" through your website and the parent provides a link for the customers that come to your website to click on, and they are re-directed to the parent company where they can purchase their product.  You get a commission for the sale, as agreed upon when you sign up,  with the parent affiliate.  No customer service, no shipping, no inventory, and no hassle.
At Wealthy Affiliate, is where you receive the training to be an Online affiliate marketer.  You can join for free as a Starter Member and receive a free website.  The training will show you online affiliate marketing and how it works.
In fact, it can be somewhat overwhelming at first.  But as you follow each lesson, things will begin to fall into place.
What if there are things you don't understand?  This is where the WA Community comes into play.  All you have to do to get help is ask the question or problem that is troubling you.  The response is almost instant.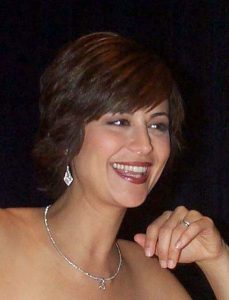 The Starter Membership is free.  There is a Premium Membership that includes much more training and benefits.  The cost is $49 a month or you can pay for a year and get a great discount.
There are no other "up-sales".  The chart at the end of this writing will show you the benefit of both memberships.   Wealthy Affiliate is certainly the best way to go for a home business.
In the past ten years, I have learned a lot about what business/training programs are good and which ones to avoid.  Wealthy Affiliate by far is the best way to go for training and growth in the affiliate marketing world.
For more information on Wealthy Affiliate, see the Product Review for Wealthy Affiliate.


How can you lose,  sign up for a free Starter Membership at WA?  Join our community, we would love to have you.
I Hope This was Informative  Thanks for Reading